Bleizn Fx Pearl City Cruise Night | 12.2.18
Bernard Cabral and Lei Naumu of Bleizn Fx held their annual Pearl City Hot Rod & Classic Car Cruise Night following the Pearl City Christmas Parade on Sunday, December 2nd, 2018 within the Pearl City Shopping Center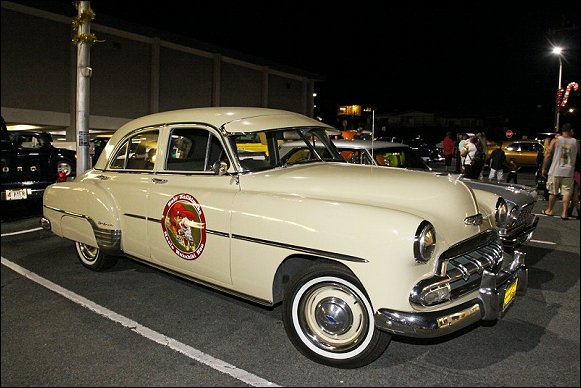 Hod rod & classic car owners attending the Bleizn Fx Pearl City Cruise Night adorned their restored & customized vehicles with Christmas decorations such as lights, garlands, ornaments, wreaths, & ribbons bringing that joyous Christmas feeling to the Bleizn Fx Pearl City Cruise night during this time of year in Hawaii Nei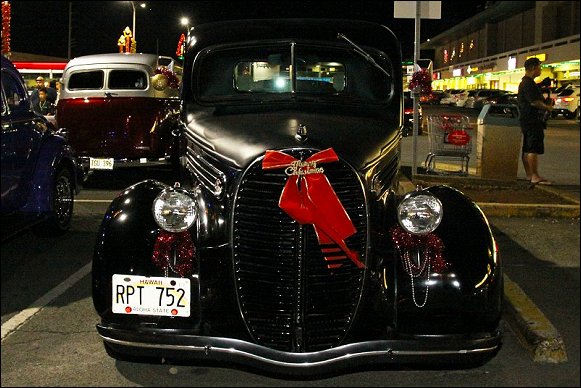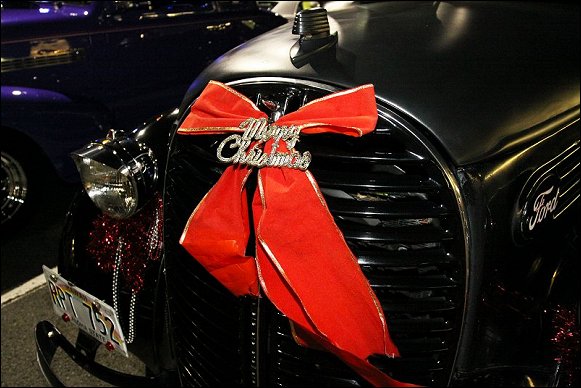 Pictured above is Kaliko Loveland's Chevrolet Nova Station Wagon that had been decorated with Christmas garlands, lights, and a wreath bringing that joyous Christmas feeling to the Bleizn Fx Pearl City Cruise night during this time of year in Hawaii Nei! The Lovelands had also decorated their home a couple days after Thanksgiving Day as well! Way to go with the Christmas spirit! 'Tis the season to be jolly!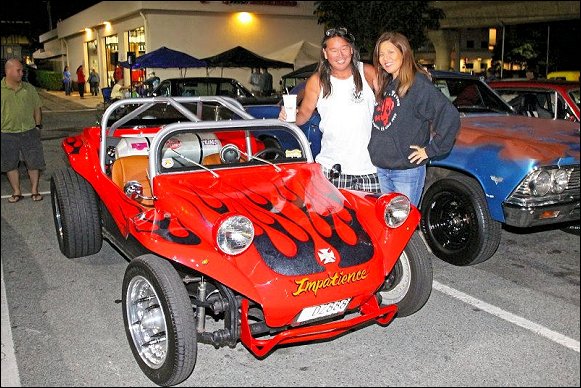 Pictured above is Braddah David "Kawika" Yee and Sharon's freshly painted & pinstriped dune buggy that they had brought out to the Bleizn Fx Pearl City Cruise Night. Always great seeing you my braddah! One day we will feature your beautiful buggy. Until then, we can reminisce on your 1956 Street Rod Porsche Speedster that we have featured on our website over @ http://www.eight08.net/streetrodporschespeedster.html
For more information regarding Bleizn Fx, be sure to check out their official blog over at www.bleiznfx.blogspot.com!
Before heading home from the Bleizn Fx Pearl City Cruise Night, my friend & affiliate Oseas Dagdag of www.island-foxes.com and I both decided to eat dinner at the nearby Sadie's BBQ Inn which was located within the Pearl City Shopping Center as well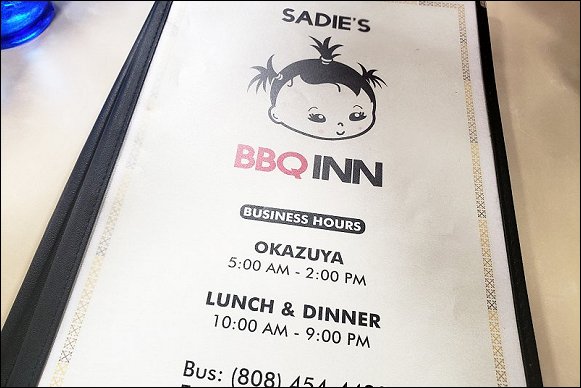 The Miller family aka Scott, Jo Ann, & Nicole of my Supremacy Familia who had attended both the Pearl City Parade & Bleizn Fx Pearl City Cruise Night were dining within Sadie's BBQ Inn as well as we entered the restaurant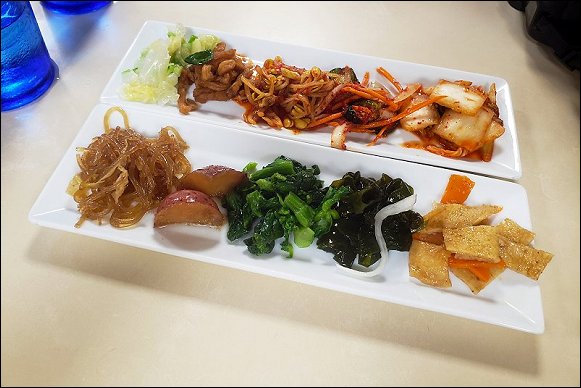 I ordered a Sadie's Special which consisted of their King Kalbi, BBQ Chicken, Meat Jun, Fried Shrimp, and a Mandoo while Oseas ordered their Combination A which consisted of their BBQ Kalbi, BBQ Chicken, Fish Jun, and a Mandoo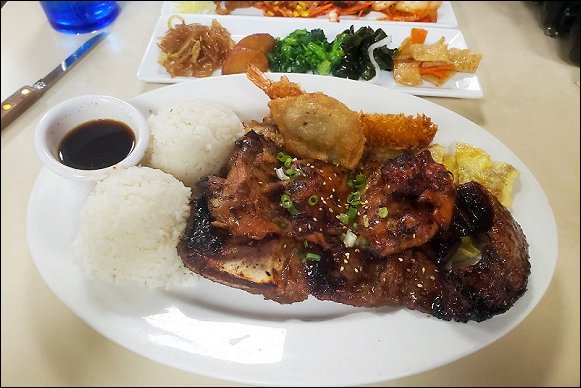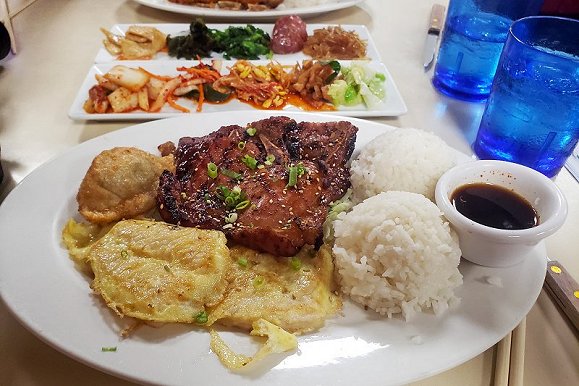 Upon finishing our meal and asking for our bill, I was blessed to find out from our waitress that braddah Scott had taken care of our bill and tip! Thank you sooo much my braddah! Happy Holidays to you and your family!
Happy Holidays,
Peter Rosario