East End Hot Rods Cruise Night | Windward Mall | 7.21.18
CLICK HERE TO VIEW THE ENTIRE GALLERY
The East End Hot Rods Cruise Night @ Windward Mall was held on Saturday, July 21st, 2018 bringing together families, friends, street rods, muscle cars, and classic cars along with a food truck or two for a fun filled night in Hawaii Nei. Car clubs in attendance included USO Car Club Hawaii Chapter, 808 Mopars, The Usual Suspects VW Club, and a whole lot more including a ton of solo riders who could more than hold it down on their own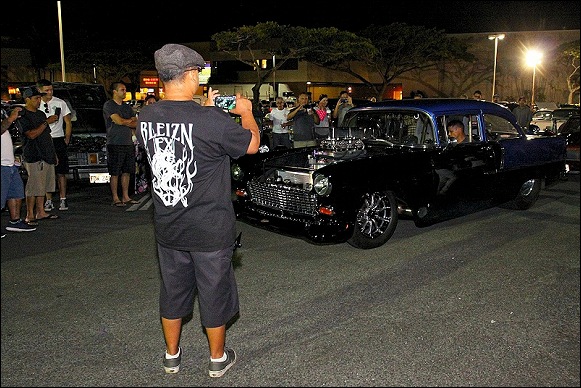 Bleizn Fx rolled in with quite a number of meticulously built & restored classic cars and muscle cars in their line up. As a reminder for you all out there in cyberspace, the Bleizn Fx Pearlridge Rooftop Cruise Night is coming around the corner as well! This Saturday, July 28th, 2018 to be exact!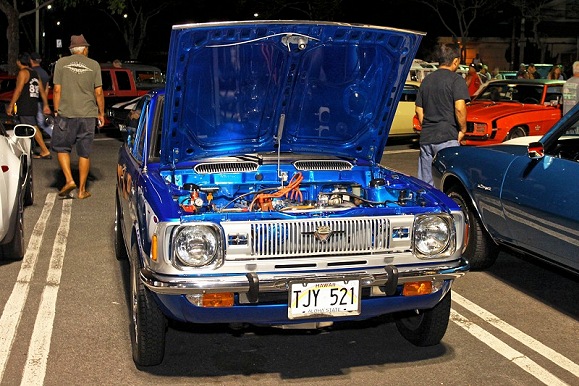 Bradley "Bubba" Parrow brought out his meticulously built 1971 Toyota Corolla Coupe sporting a PSI Racing built boosted motor. My personal favorite right here. Fun fact #1: Daniel Shin aka Monk's Custom restored this Toyota back in 2001, and it has been kept in good hands since then. Fun fact #2: The first customized car my eyes first laid upon on was a TE27. That was back in 1984. Custom Midnight Blue paint. Built NA motor. Centerlines. Full roll cage. Stripped interior except for an aftermarket bucket seat, aftermarket steering wheel, and a huge monster tach. Behind where the rear seat use to occupy was a NOS bottle. And it was for sale via my Uncle Goeffrey. But I was only 14 at the time, and it got sold before I turned 15. No bueno lmao. My Uncle moved on to air cooled Volkswagens as I bought my first Import a year later
More tid bits regarding Bradley "Bubba" Parrow's 1971 Toyota Corolla via Daniel Shin aka Monk's Custom:
"It's a 1971 KE25/TE27 Toyota Corolla Coupe. Joel knew about this car from the mid 80s. Joel finally scooped it up after stalking it for a couple more years. 2001 to be exact. It was parked in Canterbury Place all those years. The care nurse inherited the place and the car from her patient. So that year, we stripped it to bare metal, used a bnib hood from that 80s that had a huge dent on it, and restored it. It was painted a House Of Kolors Kandy Oriental Blue. I picked that color in tribute to Don Higa aka "Little Duece Coupe" who is a Toyota Icon here on the islands of Hawaii. I helped "Bubba" and Joel work out the purchase, and I'm delighted it's in good hands." Love & Respect ~ Monk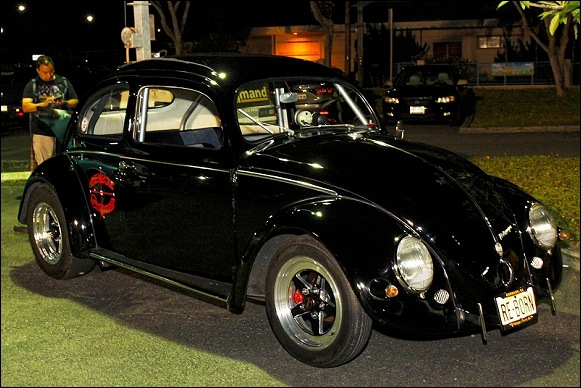 The Usual Suspects VW Club rolled in with a host of customized aircooled Volkswagens as well which including a Volkswagen Bug, a Volkswagen Karmann Ghia, two Buses, and a 6 volt VW Bus to boot! Cool bunch of brothers & sisters right here!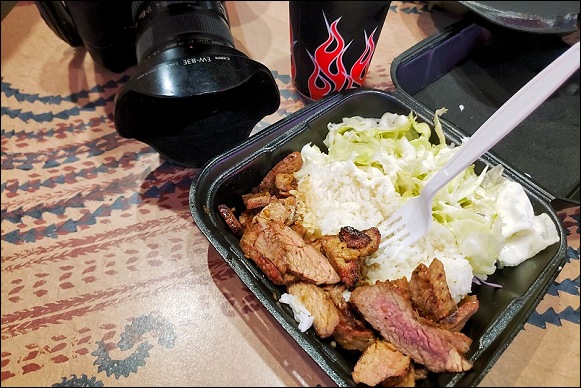 Before the mall closed, we decided to head on in for a late dinner. Blazing Steak's Garlic Steak FTW. Time to grind! Laters!
CLICK HERE TO VIEW THE ENTIRE GALLERY
XOXO,
Peter Rosario