SpoCom Hawaii | 9.28.18
CLICK HERE TO VIEW THE ENTIRE GALLERY
The 2018 SpoCom Hawaii presented by Napa Hawaii and hosted by SpoCom USA was held on Friday, September 28th, 2018 at the Neal Exhibition Hall & Arena from 5 p.m. till 11 p.m. showcasing Hawaii's dopest rides & flyest hunnies! Customized cars from all over the state of Oahu as well as the mainland congregated to the Neal Blaisdell Exhibition Hall & Arena for SpoCom Hawaii 2018! Car clubs & teams in attendance included Team Mansu, Empire VIP Family, Drag Tech Racing Hawaii, VQ INC., SMG Hawaii, and a whole lot more including solo riders who could more than hold it down on their own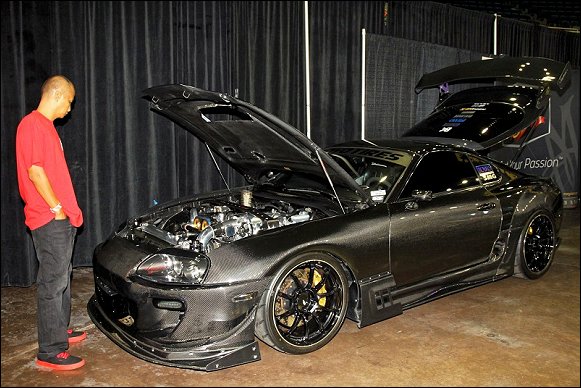 Pictured above is Christopher Calimlim's crowd pleasing all carbon fiber themed 1998 Toyota Supra rocking a freshly wire tucked & painted engine bay along with a host of polished goodies representing SMG Hawaii. Congratulations on taking home "First Place Toyota" at Spocom Hawaii 2018 Chris! Congratulations to SMG Hawaii for taking home "Best Team" at Spocom Hawaii 2018 as well!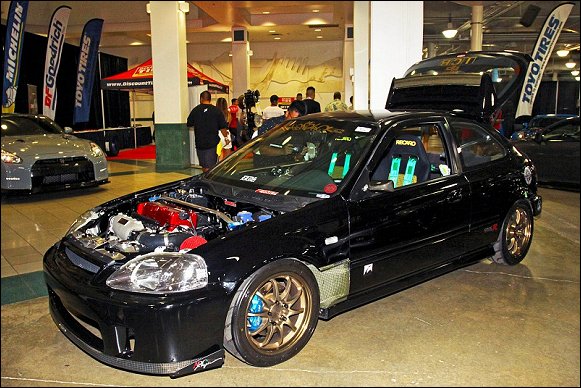 Pictured above is Braxton Higa's 2000 Honda Civic rocking a 306whp naturally apsirated Custom 4 Piston Racing built k20/24 mated to a DC5 Type R transmission. Hosting a wide variety of JDM goodies throughout the entire car, Braxton Higa's 2000 Honda Civic is a head turner at every show or meet his masterpiece rolls into as well as in the streets. Congratulations on taking "First Place Honda" Braxton!
Empire VIP Family rolled in strong into Spocom Hawaii 2018 with a host of customized VIP style vehicles under their ranks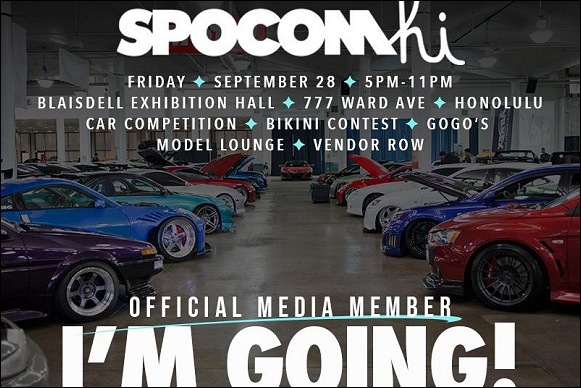 As for yours truly, unfortunately I didn't enter my 2003 Lexus IS300 this year for SpoCom Hawaii 2018. Hopefully my IS will make a return to next year's SpoCom Hawaii 2019 with either a built & boosted 2JZGE or an Aristo GTE swap. Fortunately for yours truly, I was granted a media pass to SpoCom Hawaii 2018! A BIG THANK YOU to Ross Maeshiro and the staff of SPOCOM USA for holding down Hawaii's best automotive lifestyle show year after year after year!
CLICK HERE TO VIEW THE ENTIRE GALLERY
XOXO,
Peter Rosario