Ka Makana Ali'i Midweek Cruise Night | 1.10.19
Cruising on a Wednesday afternoon with Kawika "Slim" Delgado and his 1958 Volkswagen Ragtop representing the Hawaiian VW Outlaws Club. I sent Kawika a text earlier during lunch time if I could catch a ride with him in his 1958 Volkswagen Ragtop from his home which is located in Waipahu to Kapolei Wendy's within the Ka Makana Ali'i Shopping Center where the Midweek Cruise Nights usually occurs. 4 p.m. came around and it was drizzling in Aiea. I called Kawika for a heads up in regards to the weather situation in which he said he'd let me know in 30 minutes if it as a go or no go. Kawika gave me a call 30 minutes later saying we were good to go. A slight drizzle from the rain wouldn't stop Kawika from kicking it at this afternoon's Ka Makana Ali'i Midweek Cruise Night. As some would say, rain or shine!
Upon arriving at the Ka Makana Ali'i Shopping Center, we were greeted with a rainbow! Two rainbows to be exact! What a better way to start off a Ka Makana Ali'i Shopping Center Midweek Cruise Night that to be greeted by two rainbows would you think?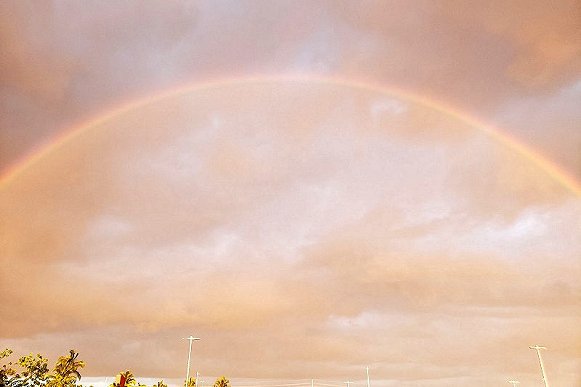 Fast fact: a rain-bow is an arc or circle that exhibits in concentric bands the colors of the spectrum and that is formed opposite the sun by the refraction and reflection of the sun's rays in raindrops, spray, or mist. 2a : a multicolored array. b : a wide assortment or range a rainbow of flavors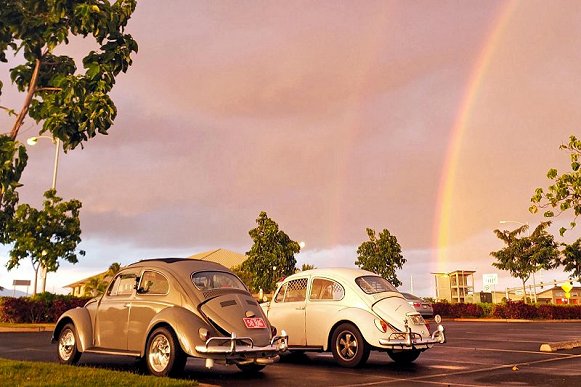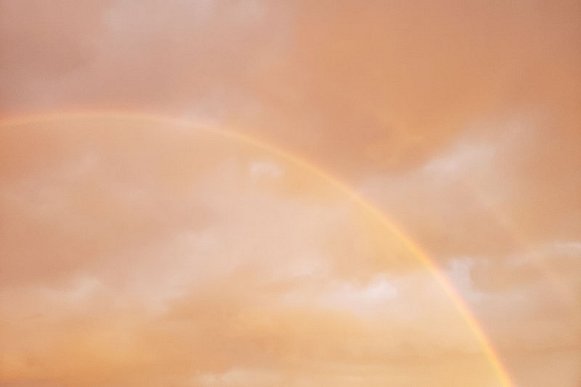 Less than an hour later and we were rained out as we headed towards a nearby Jollibee restaurant for some shelter from the pouring rain and a quick dinner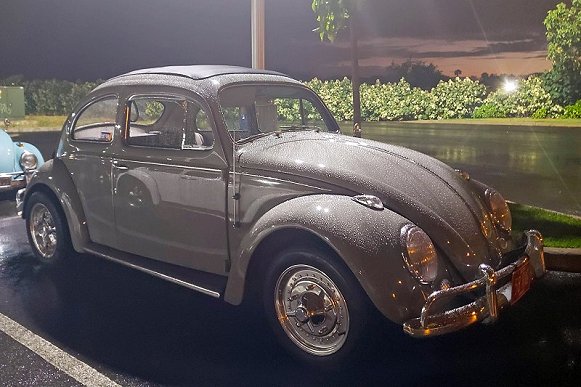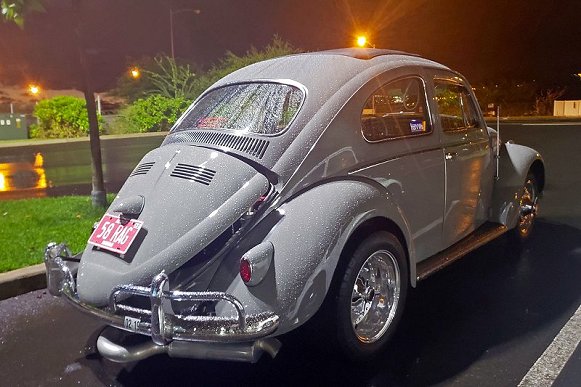 Rain or shine with the three muskateers! Mike Pascua's 1967 Volkswagen Bug, Eldin Tomas's 1962 Volkwagen Bug aka "Budget Blue", and Kawika "Slim" Delgado's 1958 Volkswagen Ragtop aka "The Battleship"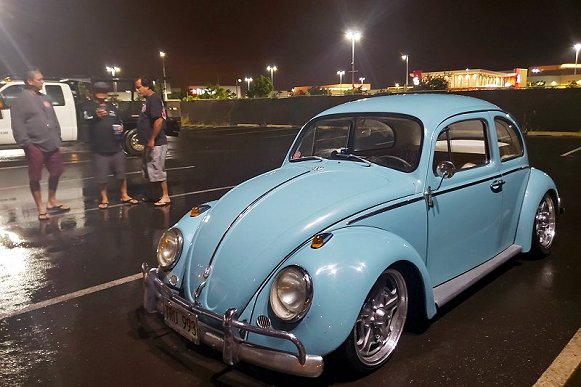 XOXO,
Peter Rosario